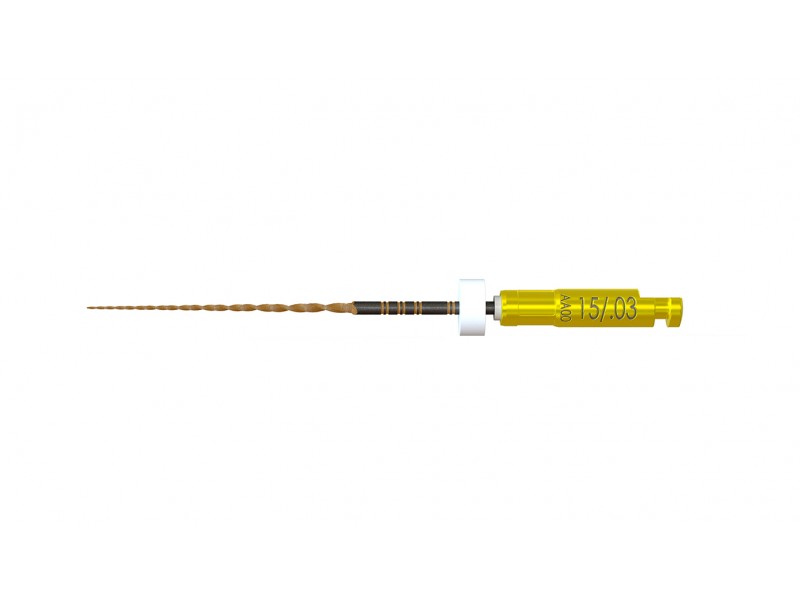  
EDMax Glide path
Pathfinder
Diameter no. 15 – Taper .03 - Length 21 / 25 / 31mm
Recommended use:
Continous rotation - 500 rpm – Torque limit 1.5 N cm
After Neoniti file range launched in 2014 and already well established for its superior cyclic fatigue resistance, EDMax propels Neolix NiTi files up to new heights thanks to its optimized features and improved key advantages: resistance to cyclic fatigue and torsional stress, high cutting efficiency, and respect of natural anatomy.
Pathfinder to realise the glide path and check the canal patency.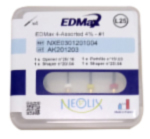 Packed in a plate of 4 files.